"Now What" 16x20 signed print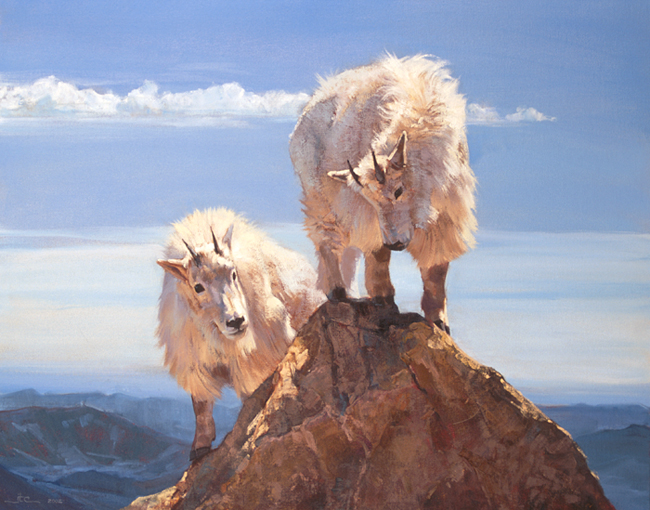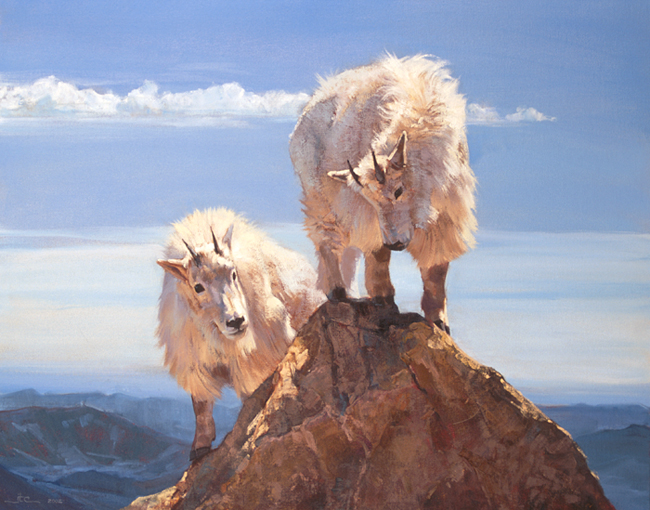 "Now What" 16x20 signed print
Printed on heavy paper; 16x20 image size, 18.25 x 22 paper size.
This has been a popular image; I painted it in 2000 or 2001 after a visit to Mount Evans in Colorado, which had several mountain goat kids (which are surprisingly small and very agile) playing on the boulder fields at the top of the peak. The print is now only available on the secondary market; I have just a handful of these left, and will sign each before shipping.
The price includes handling and US postage.